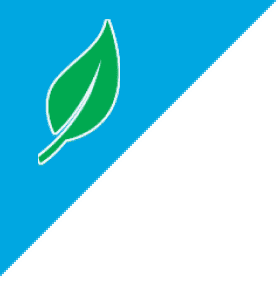 Is ProKure V on EPA's List N? ProKure V, our 'primary' product ('Performacide') is on List N. Performacide's EPA Reg. No. is 87508-3 and ProKure V's EPA Reg. No. is 87508-3-89334. These products share the "the first two parts of the EPA Reg. No.", which is how you can be confident of identical formulation, efficacy and that ProKure V's meets the EPA's criteria for use against SARS-CoV-2, the cause of COVID-19. For more info, visit EPA's FAQs on COVID-19 here.
Can I fog ProKure V? ProKure V should be sprayed, mopped, or sponged to disinfect all hard, non-porous surfaces. Full product label can be found here. Applying ProKure V by fogging is not currently on the product label. Concerns about fogging include not providing enough dwell time for products to disinfect. The EPA does NOT Recommend FOGGING.
Theraworx Protect Skin Barrier System
How does Theraworx Protect work? It provides an effective flash of 30 seconds, then reduces the PH of your skin to the 4.6-4.8 range providing a 4-6 hour of barrier protection where applied.
Is Theraworx Protect safe for your mucosa? Yes, Theraworx Protect is the only clinically proven product safe for your mucosa. (nose, ears, eyes)
How to Mix ProKure V? 5 Gallon, 25 Gallon
After I Mix ProKure V, what is the batch life? If any formula remains unused, pour unused formula into a dark closed or sealed container in a cool, dark location that is not subject to any sunlight and is separate from any food for human or animal consumption, making sure to use stored formula within 15 days of activation. Record activation date onto the container. Dispose of stored formula after 15 days.
What to do with unused ProKure V Liquid? It is safe to pour down a drain (not a septic system). If you want to make a new batch, just add more water with unused solution and add another ProKure V pouch.
Where can ProKure V be used? Applications include hospitals, clinics, commercial buildings, colleges, schools, gyms, daycare center, public places, transportation, government, commercial, residential facilities, and many more.
How can I apply ProKure V Liquid? Any sprayer, victory electrostatic, spray bottles, pesticide sprayer (make sure it is dark), or mop. It has Spray and Go technology, so no wiping is required unless it is a part of your protocol.
Is ProKure V safe? Extremely, ProKure V is an OMRI listed for Organic use Hospital Type Disinfectant that is Food Grade Safe. In addition, it leaves NO harmful Chemical footprint.
Is ProKure V safe to touch after application? Yes, ProKure V is safe to touch immediately after application when mixed at 100ppm. The instructions stated on the packaging will mix the solution at 100ppm.